September 2, 2023
Aula F87 TKL: Perhaps the best stock TKL I've encountered to date!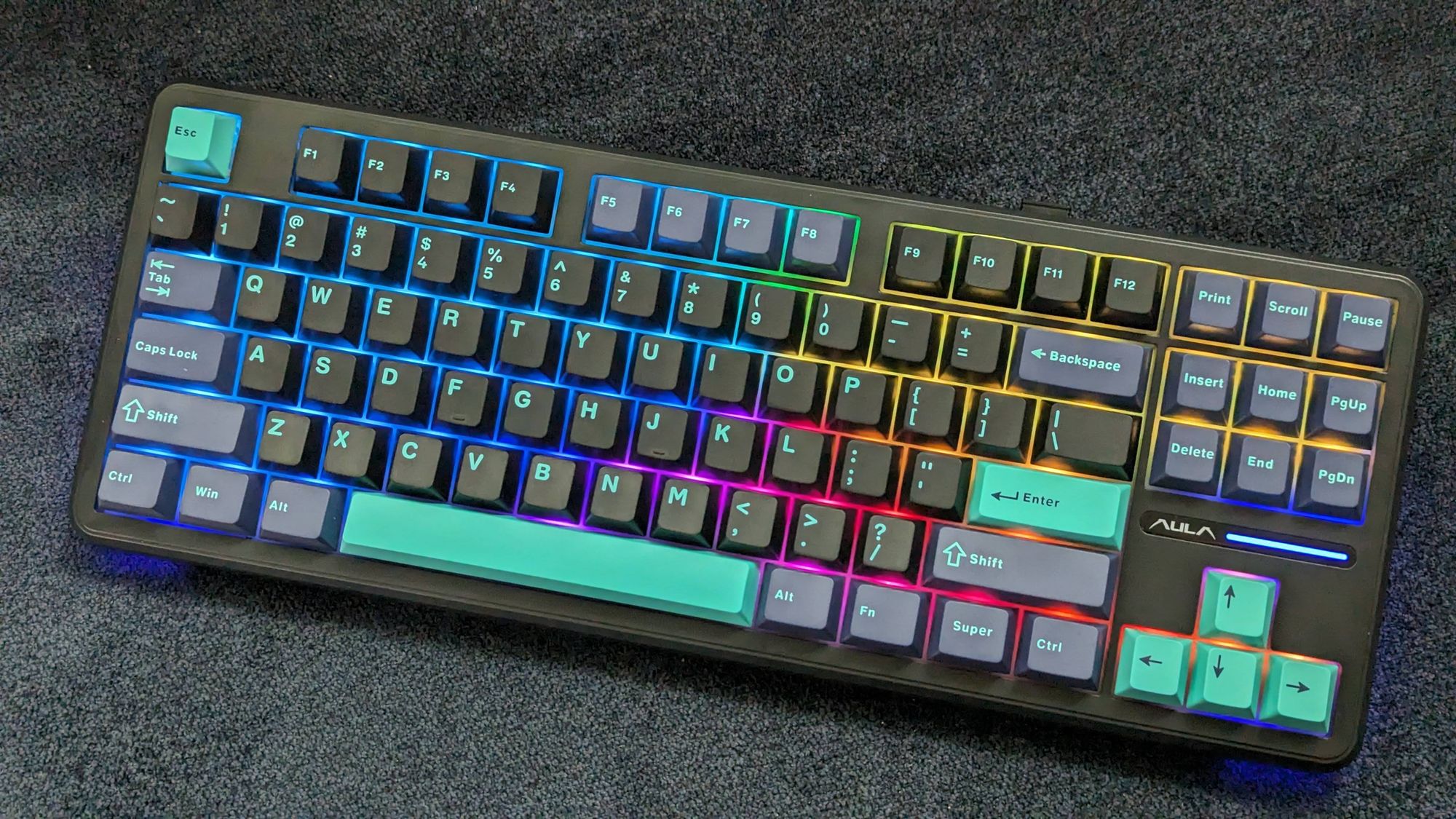 Today I had the opportunity to review this lovely TKL, thanks to MechKeys! This is only the second Aula keyboard that I've had a chance to review and they only continue to get better as I go. Gasket mounted PC plate, plenty of dampening, Leobog switches, and that PET sheet all come together to deliver what I feel is the nicest sounding and best feeling (prebuilt) TKLs I've reviewed to date!
This keyboard is available in multiple colorways, wired or wireless, with or without LEDs; the choices are plenty and are sure to fit many peoples needs; it certainly met mine!
Here is my complete review of this poppy TKL:
Here is just the sound test:
Link to keyboard: https://mechkeys.com/products/aula-f87-mechanical-keyboard