June 2, 2023
I made my own switch: El Pastelito. Would you like to make your own custom mechanical keyboard switch?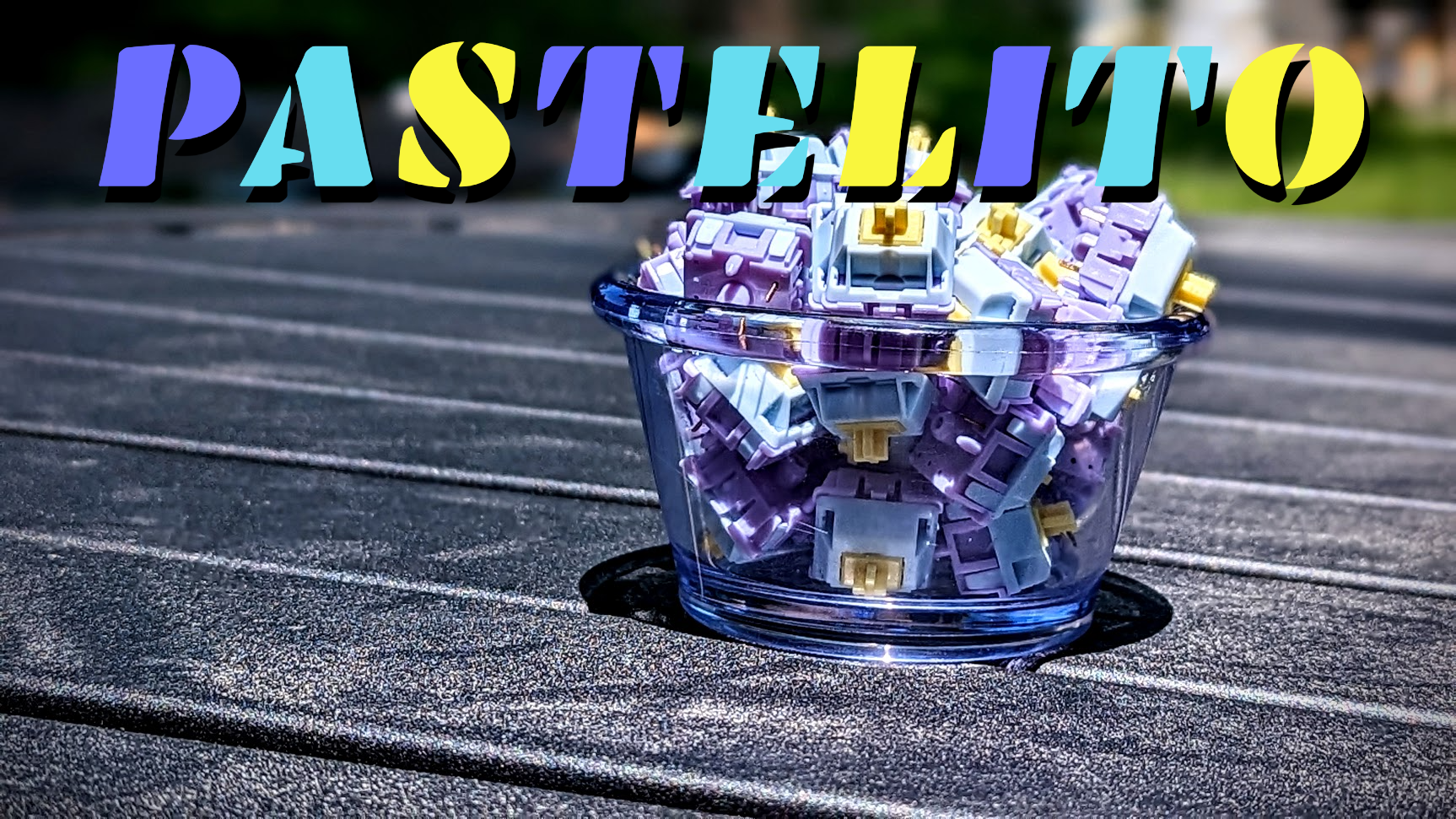 Have you heard? I love switches. I make frankenswitches on an almost daily basis. I enjoy mixing different materials to hear and feel the difference between one combination and another. Switches are almost like an advanced Lego stage, where sometimes pieces won't work together so one's creativity has to remain within certain constraints.
Just recently, I came across Wuque Studios' Mix and Match switches, manufactured by JWK. This allows one to pick and choose between colors and materials in order to arrive at one of the thirty six possible combinations.
One can select from top housings:

Bottom housings:
Stems:
And springs:
I immediately got to picking parts and ended up with the following recipe for my Pastelito switch. Pastelito is comprised of a modified nylon top, a UHMWPE bottom housing, a UPE stem, and a 53g triple stage spring, and I must admit, I love it. It's a long pole with a snappy bottom out that is solid but not harsh. The stroke starts out feeling much lighter but gets heavier as one nears the end and the snap back is quick and decisive, ready to go.
The pastel colors are vivid and I'm reminded of those old butter mint candies that they used to have at the register of some restaurants; so with that I arrived at Pastelito, little pastry in Spanish.
The assembled switch came in weighing at only 1.3 grams, where as the majority of my other switches weigh 1.6 grams, and there was an exorbitant amount of trash left over, which left me wanting for something less wasteful, but the switch was not only fun to build, it delivered a nice experience and a pleasant sound signature.
Below find the video I made of building as well as several sound tests. I do hope you enjoy.
Keep Calm and Keyboard On