September 8, 2023
The New Budget King? Keychron C3 Pro: Gasket Mounted Wired Prebuilt QMK TKL for $35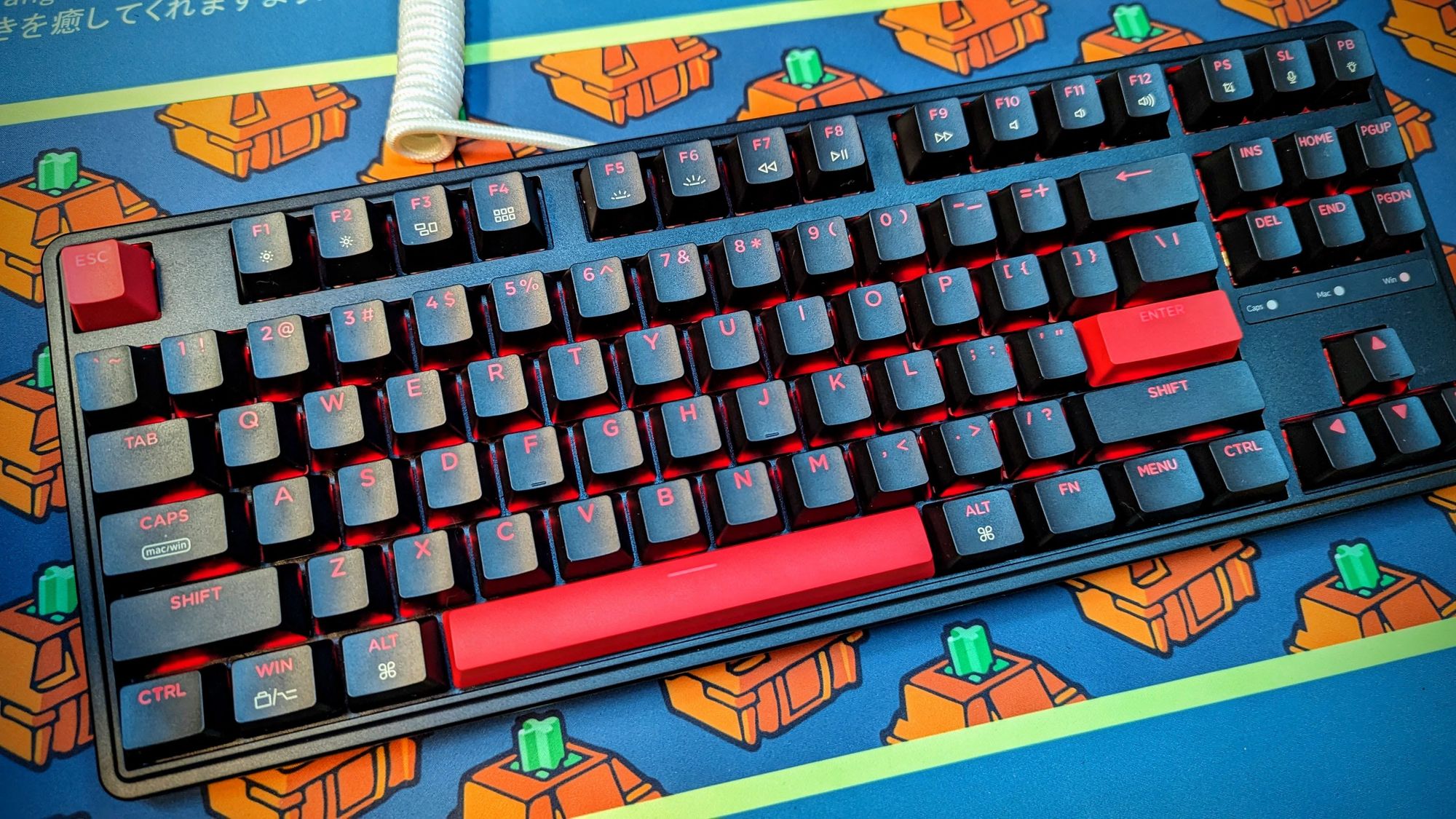 Chatting on the BudgetKeebs Discord yesterday when someone shared a link to an out of stock Keychron C3 Pro; C3 Pro? I could not recall that being a model. Went to the site and noticed the fine print that said available exclusively at Amazon, I followed the link and there it was. A listing for a gasket mounted, wired QMK TKL from Keychron for only $35... $35!?!?! Was this a mistake? I quickly ordered checking a 5% coupon on my way to the cart.
Today it arrived. I wasn't exactly sure what to expect, but I certainly did not expect something this solid. Yes, it is not hot swappable and has stock Keychron switches (Both Keychron Brown or Red are available) that are not lubricated, and a gasket mounted steel plate, but despite this, it hardly pings, and sounds quite nice out of the box, something that I just do not expect at this price point.
I have many TKLs, and this one is high up on the list of stock usability, so much so that I'm typing on it at this very moment, and haven't a complaint. Now yes, I will be turning this into a project board and plan to desolder and either replace or add some MillMax sockets; the foundation is solid, I think that once the switches are out, it'll take minimal effort to turn this into a top tier keeb.
It does appear that this model has not yet entered the VIA code base, so one has to download the JSON file from Keychron in order to configure it using VIA. It also has yet to hit the QMK repo, but I'm sure it won't be long before they submit a pull request.
I must say, the mechanical keyboard market continues to get brighter everyday and I for one am enjoying the shine.

Keep Calm and Keyboard On!
Video Review:
Sound Test: